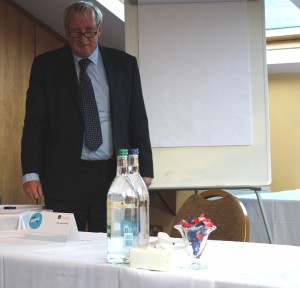 Steve Manion is a consultant in Operations and Resource Management.
He writes and runs training courses in the United Kingdom Europe, and Australia. He is a fellow of both The American Production and Inventory Management Society (APICS)and of The Chartered Institute of Logistics and Transport in the UK (CILT). He has led courses in Production and inventory control in Australia, Europe and China. He is our principle trainer for CPIM and CLTD courses.
He read Management and Agricultural Science at university in Australia, where he completed Post Graduate Research in Wheat Quality at Charles Sturt University and Airlines at Hornsby TAFE. He has had work published in journals in the USA, UK, Australia and New Zealand on Resource Management. Previous to this he served in 3rd Battalion of the Royal New South Wales Regiment (3 RNSWR – Reserve light infantry battalion of the Australian Army) for five years and was awarded the Australian Defence Medal for his military service.
Mr Manion was elected to Kent County Council in June 2009 as the Member for Dover North.
He has also as a District Councillor since 2003, and is the member of Dover District Council for Eastry Ward covering the Parishes of Eastry, Northbourne, Sutton, Tilmanstone and Great Mongeham. He is Dover District Council's representative on The Industrial Communities Alliance (the Coalfield Communities Campaign) and is also the Chairman for the Midlands and South region as well as a member of the National Executive Committee and has represented the East Kent Coalfield on the Liaison Committee of the National Coal Mining Museum in Wakefield.
He is a firm believer in serving the community as well as keeping abreast of the latest developments in Production and Inventory Management.