APICS The society for supply chain professionals
SMET can help you to get that vital APICS CPIM qualification, APICS is  a not-for-profit international education organization, offering certification programs, training tools and networking opportunities to increase workplace performance. It was founded in Cleveland in 1957 as the American Production and Inventory Control Society, and currently has more than 36,000 individual and corporate members in more than 10,000 companies worldwide. In April 2008, the organization relocated to Chicago, Illinois.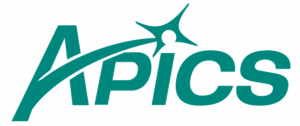 They define operations management as the field of study that focuses on the effective planning, scheduling, use and control of a manufacturing or service organization through the study of concepts from design engineering, industrial engineering, Management information systems, quality management, production management, inventory management, accounting, and other functions as they affect the organization."
Over 100,000 supply chain professionals have been awarded the CPIM qualification making it the global standard for  those wanting to advance their careers.
APICS offers several professional designations: CPIM (Certified in Production and Inventory Management), CSCP (Certified Supply Chain Professional), CLTD (Certified Logistics, Transportation and Distribution and CFPIM (Certified Fellow in Production and Inventory Management).
In 2008, APICS published the Operations Management Body of Knowledge (OMBOK) Framework. The APICS OMBOK Framework defines the scope of the profession and provides a dynamic resource for operations management professionals. Other publications APICS produces for the operations and supply chain management profession are APICS magazine, the Production and Inventory Management Journal, and the APICS Dictionary.
APICS is the premier professional association for supply chain and operations management and the leading provider of research, education and certification programs that elevate supply chain excellence, innovation and resilience. APICS Certified in Production and Inventory Management (CPIM), APICS Certified Supply Chain Professional (CSCP) and APICS Supply Chain Operations Reference Professional (SCOR-P) designations set the industry standard. With over 43,000 members and more than 300 international partners, APICS is transforming the way people do business, drive growth and reach global customers.