APICS CPIM Courses in the UK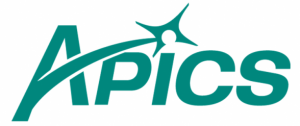 The APICS Certified in Production and Inventory Management (CPIM) program provides you with the ability to understand and evaluate production and inventory ACTIVITIES within a company's global operations.
The globalised business environment demands that businesses are in supply chains integrating activities to supply products to consumers and cash and information to suppliers
APICS training helps supply chain professionals to understand these supply chains and how to integrate for maximum efficiency and effectiveness.
The Certified in Production and Operations Management qualification CPIM has been around since 1973. Over 100,000   professionals have achieved it making it the global standard in supply chain management training.
The Different Modules in the course cover the impact of Supply chain management  practices for both the business and the wider community. There is also a detailed look at planning from the strategic focus over the longer term, right down to the operational planning of day to day activities. There is also discussion on the role of customer and supplier management as well as quality and how this impacts on  customer service as well as plant operation.
The course is also the route for those who week to seek the Higher qualification CFPIM which is a certified Fellow in production and Inventory management. This is the elite qualification for those in supply chain management
AT SMET we can run CPIM courses in your workplace so that your team can gain an understanding of recognised supply chain practices. Train in the qualification used around the Globe and take advantage of the years of research which underpin this qualification.
We have been involved in Presenting this qualification for over 20 years. Our Global experience helps to relate APICS theory to real world experiences across a variety of industries and settings. Contact us today to see how we can tailor a programme to suit your needs.